The 10 Best-Rated TV Shows of 2017
While 2017 may have been a year of much disappointment for plenty of folks, there certainly were some incredible television shows released! Now that we've turned the metaphorical page on to 2018, we take a look back at the best TV shows released in 2017. Get ready for a binge!
Manhunt: Unabomber
Even though it plays fast and loose with the facts of the FBI Unabomber Investigation, Manhunt: Unabomber (Discovery) is a perfectly paced true-crime dramatization with unlikely actors in crucial roles. Sam Worthington (Avatar) plays the dogged FBI agent who uses linguistics to track down the Unabomber and Paul Bettany (Avengers: Age of Ultron) plays the hermetic, manifesto-writing bomber himself.
The Sinner
Jessica Biel provides a revelatory performance as woman who stabs a stranger to death at the beach for seemingly no reason in this USA Network 8 part limited series. A well-wrought, Hitchcockesque whodunit that will keep you hooked right up to the breathless finale.
Godless
Jeff Daniels stars as one-armed hombre with a bad attitude who torments a town governed nearly entirely by women due to a horrific tragedy at the local mine in Netflix's Godless. Michelle Dockery (Downton Abbey) shines as a no-nonsense widow who refuses to let the bad men get her down.
Sneaky Pete
We were almost entirely put off by the name, but the ample charms of Sneaky Pete come to the fore when viewed as a companion piece to Justified. This mesmerising TV show tells the story of a newly paroled career swindler played by Giovanni Ribisi who devises a decidedly sneaky long con.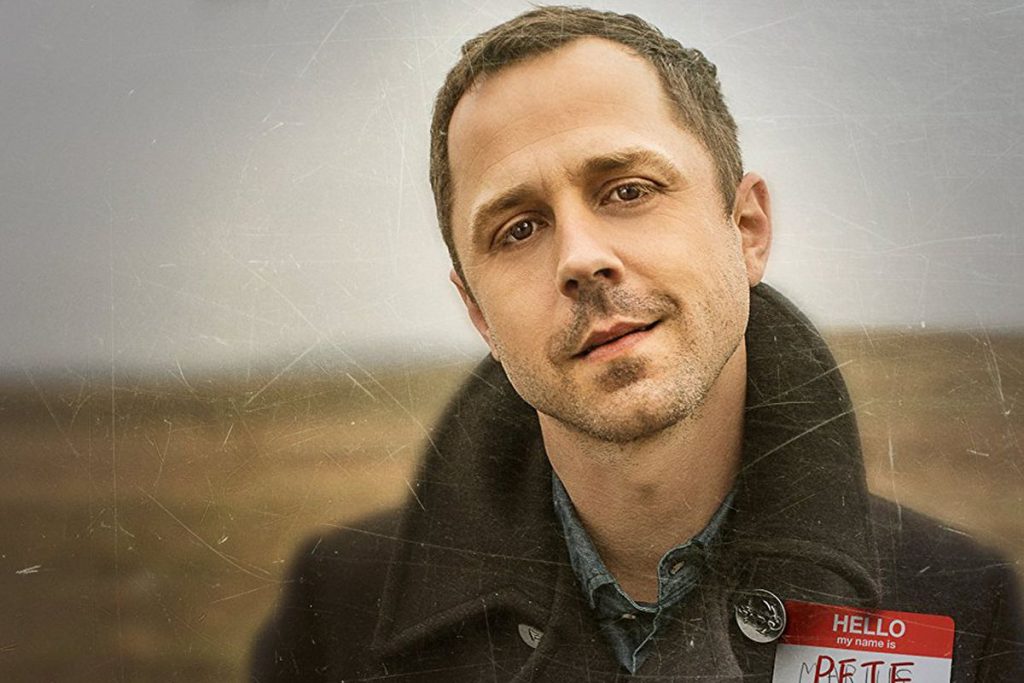 Feud: Bette and Joan
Good luck focusing on online slots Canada while Feud: Bette and Joan is on! You'll find it easy to feast on this nostalgic limited series which centres on the very public ego-battle between aging Hollywood divas Joan Crawford (Jessica Lange) and Bette Davis (Susan Sarandon) during the making of Whatever Happened to Baby Jane?
Big Little Lies
This enigmatic mystery based on Lian Moriarty's best-selling novel of the same name won big at the most recent Emmy Awards and stars Nicole Kidman, Reese Witherspoon, and Shailene Woodley. Along with envy-inducing houses and powerhouse performances by the three aforementioned stars, Big Little Lies will keep you guessing right to the very end.
Ozark
Ozark tells the story of a Chicago family whose unwitting connection to a drug cartel forces them to relocate to the middle-of-nowhere Missouri. Jason Bateman (Arrested Development) shines as a quick-thinking financial planner who talks his way out of certain death by promising huge returns from a business venture he hasn't quite thought through.
Dark
The X-Files meets Stranger Things in the most explosive of ways in this German show developed by Netflix. Be sure to watch it in German with English subtitles, as the far-less-than-good English-language dubbing is sure to ruin this magnificent mystery.
Mindhunter
David Fincher brings us this new series which digs into the FBI's earliest forays into the criminal profiling of serial killers. Jonathan Groff outdoes himself as the wet-behind-the-ears FBI agent Holden Ford and be sure to revel in the enigmatic performance of Cameron Britton who plays real-life serial killer, Edmund Kemper.
The Handmaid's Tale
By telling the story of a religious cult that comes to power in America to enslave fertile women to breed for its sterile elite class, The Handmaid's Tale may just be the most timeous adaption of Margaret Atwood's dystopian novel ever. Starring Elisabeth Moss – who deservedly won numerous Emmys for her portrayal of Offred / June Osborne – and this show is not to be missed.