It is often difficult to find movies that the whole family can enjoy together, movies that Mom and Dad can also enjoy.
Mrs Doubtfire
Released in 1993, Mrs Doubtfire centres on Daniel Hillard, played by the always-funny Robin Williams.  Hillard is divorced and does not get enough time with his children.  In order to spend more time with them he devises a plan together with his brother Frank who is played by Harvey Feinstein.  Hillard creates Mrs Doubtfire who becomes the children's nanny after a very convincing act to persuade his ex-wife played by Sally Field to hire her.  After many hilarious incidents and some heart-warming scenes Mrs Doubtfire is able to win over the children.  There are some critical moments when it looks as though Mrs Doubtfire may be exposed for who she/he actually is.  This movie is rated PG-13.
The Goonies
One of the best family movies to come out of the 1980s has got be The Goonies.  The movie looks at a group of kids, a somewhat strange combination of friends that get together and go on an adventure in search of treasure so that they can help a friend to pay off their home before it goes into foreclosure.  Everyone is watching and wondering if they will be able to find the treasure in time to save their friend's home and even more nail biting is does the treasure actually exist.  The Goonies has a PG rating, and is perfect for anyone who enjoys a bit of fun.
Home Alone
Home Alone became hugely popular and was released in 1990 with a PG rating.  Macaulay Culkin, who is left at home by his parents accidentally, plays Kevin McCallister.  While the rest of his family are vacationing in France Kevin gets up to all sorts of mischief.  To top it all there has been a spate of burglaries in his neighbourhood and Kevin ends up having to protect himself from the burglars.  This is a fun movie, which will have the kids sitting on the edge of their seats.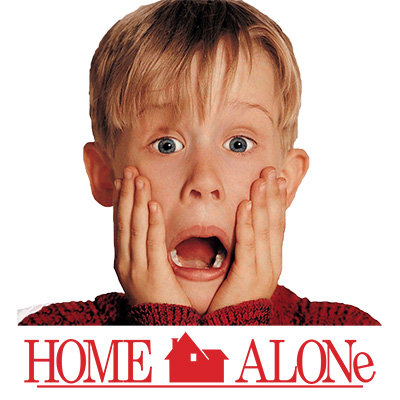 Chicken Run
Chicken Run is all about chickens breaking out of their farm.  This movie is absolutely hilarious and is a great creation of Aardman Animation and DreamWorks released in 2000.  The band of chickens realise that there is more to life than laying eggs when an American rooster joins them.  The chickens decide to fly the coop and the escape becomes a matter of urgency when the farmer gets a chicken-pie making machine.  Chicken Run is Rate G.
Zootopia
Zootopia is a Disney production and is a great movie for all ages and has a PG rating.  The movie takes place in a metropolis where animals live.  Judy Hopps becomes the first rabbit to be accepted into the police force and soon realises that it is a challenging task.  She is determined to prove her worth and takes the opportunity to solve a difficult and mysterious case.  The only problem is, she has to work with a sharp-witted fox that makes her task even more challenging.  This movie includes Jason Bateman, Ginnifer Goodman and Idris Elba.