10 Best TV Crime Dramas Releasing 2018
There is nothing quite as thrilling as an expertly written crime drama and while there are always plenty of episodes of Law and Order and all it's various incarnations to enjoy, these brand-new crime dramas will have you leaping out your seat, screaming at the television "that's the killer!".
American Crime Story: The Assassination of Gianni Versace
Following on from the runaway success of American Crime Story: The People Vs. O J Simpson, the latest instalment in the anthology series tells the true story of the assassination of Italian fashion designer Gianni Versace, played by Édgar Ramírez. Ricky Martin plays Versace's boyfriend Antonio D'Amico and Penelope Cruz shines as Versace's sister, Donatella.
Save Me
Suranne Jones (Doctor Foster) and Lennie James (The Walking Dead) stars as estranged lovers and parents to a 13-year old daughter from whom James' character is estranged. He's trying his best to forget about her, until she goes missing that is. James' character is quickly arrested on suspicion of her kidnapping her, but is he guilty? If not, then who is?
The Alienist
Based on the The Alienist novels by Caleb Carr, the television adaptation is directed by Cary Fukunaga of True Detective fame. Set in 19th century New York City, criminal psychologist Dr Laszlo Kreizler (Daniel Brühl) attempts to solve a string of brutal child murders using a range of new techniques, including fingerprinting.
Innocent
Written by Chris Lang (Unforgotten) and Matt Arlidge (Silent Witness), Lee Ingleby stars in Innocent as a man sent to jail for almost a decade for the murder of his wife. Released back into the community, he attempts to get back to normal life, but is it possible? Should he just stay indoors and enjoy NZ Sports Betting? Is he innocent of the murder or will his release spell danger for other unsuspecting women?
Sharp Objects
Based on the novel of the same name by Gone Girl author Gillian Flynn, Sharp Objects stars Amy Adams (Arrival) in the role of Camille Preaker, a journalist who discharges herself from a psychiatric hospital in order to investigate the murders of two young girls in her old hometown.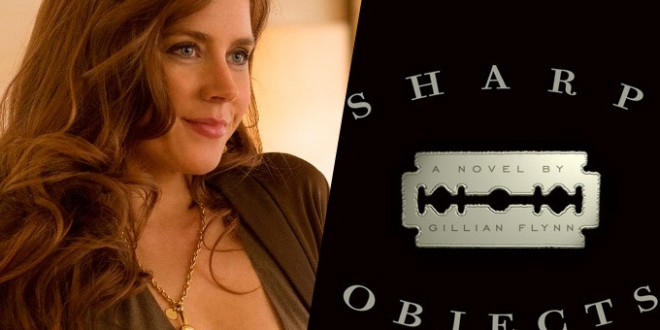 The Barking Murders
Based on the real-life date-rape and murders of four men in Barking, East London committed by Stephen Port between 2014 and 2015, The Barking Murders – written and produced by Neil McKay (The Moorside, Appropriate Adult) – focuses on the families and how they grappled with the murders rather than focusing on the psychology of Port.
Waco
Waco tells the story of the 51-day standoff between the federal US government and the Brand Davidians at their compound in Waco, Texas in 1993. Whether David Koresh (played by Taylor Kitsch) was an evil mastermind or just a religious figure bullied by the feds is open to interpretation, but the story is told brilliantly by actors Michael Shannon, Andrea Riseborough, Shea Whigham, and John Leguizamo.
Collateral
Starring Carey Mulligan as DI Kip Glaspie, Collateral tells the story of the investigation of the murder of a pizza delivery man which has far-reaching repercussions. This four-part crime drama written by David Hare is further brought to life by an exceptional supporting cast including Billie Piper, John Simm, and Nicola Walker.
The City & the City
Based on the China Mieville novel of the same name, The City & the City stars David Morrissey as Inspector Tyador Borlú of the Extreme Crime Squad. Set in the mind-bending decaying fictional city of Beszel, this is certainly not your average police procedural.