What to Watch for the Rest of 2018
At each year's halfway-point, television critics surge on to internet sites like a professional Rugby team gathering together for a scrum, trying desperately to cover as much ground as they can. With the sheer amount of entertainment options we have available right now, it's simply impossible to have seen everything, so their technique is to divide and conquer. It's been a great year in terms of television so far, and it's not looking likely to stop anytime soon, as this list of what you still have to look forward to until the end of the year.
So take a break from researching NRL Premiership odds, and have a look at what's on offer. You can thank me later!
Castle Rock
Castle Rock is new psychological horror series that aims at bringing Stephen King's stories to the small screen, and the author himself has jumped on board as an Executive Producer. As we know, King enjoys interrupting the tranquility of everyday life, and this series is no exception.
It is set to revolve around a death row attorney, André Holland, of American Horror Story, and his return to his hometown. We find out that he hasn't been back since the inhabitants turned on him after a peculiar accident, which he can't recall, killed his dad. His homecoming is tied up with his representing a disturbed, wild prisoner who is locked up in a cage under the Shawshank State Penitentiary, played by Bill Skarsgård.
Orange Is the New Black
After a three-day riot at Litchfield Prison in the fifth season, one fortified by drugs from the commissary, an inferno of old prison records, and white supremacists, fans of OITNB were left with a huge cliffhanger. Plans were made to ship the prisoners to a new gaol, which was debuted in the trailer for this season that was made available early in June.
Piper explains to Crazy Eyes and the audience what the segregation by uniform colour is all about in their new home: Khakis and Blues have issues with one another, but Pinks are safe. The show's creator, Jenji Kohan, has excelled so far in her incredible comedic balance of gender, race, sex, sexuality and spirituality, so this new season is sure to be something well worth watching. Netflix has backed OITNB for at least seven seasons, too, so there is a lot left to explore.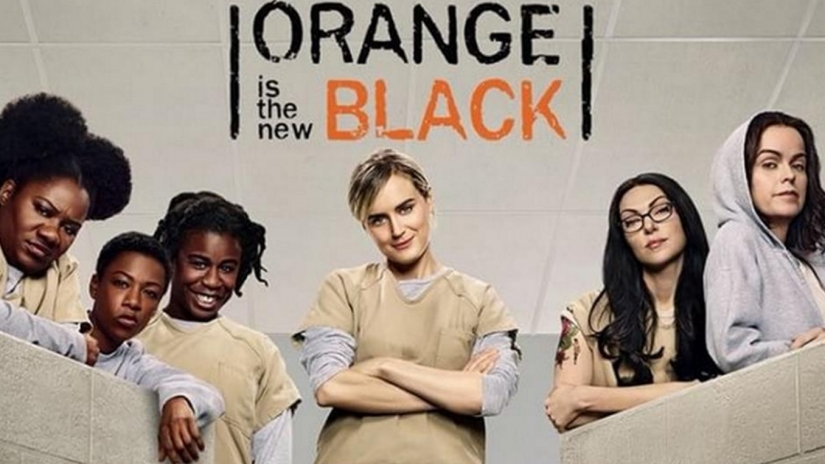 Insecure
What began as an incredible web-series about an ungainly black girl gracelessly navigating through her relationships and world quickly became much more. Issa Rae, the creator of the show, has managed to transcend the limits of just 30-minutes an episode, with each new show feeling like a small movie which hurtles off a cliff somewhere around the 29th minute, leaving the viewer moved by its magnetism. I don't know much about what's coming up in the third season, except that Issa is now living with Daniel and there is a No Trump policy in place, which forbids any mention of the current President of the United States of America.