Every year beauty trends change a bit or a lot, and we've rounded up those that are making headlines so far in 2019.
Highlighter
Everyone is sporting a sexy gold shimmer on their cheekbones and highlighter has become one of this year hottest looks. The trick is not to appear greasy, but to simply have a shine that looks a little ethereal. This look is great for a night out but it must be avoided if you have bad skin, as highlighting does exactly that!
Bright eyeliner
It's bye bye black and boring eyeliner and hello bright colours. Try blue or purple eyeliner or if you're really feeling daring, give green a go. You can even mix and match colours or use eyeliners with glitter to create contrast.
Glossy skin
Dewy skin is a big hit at the moment and just like with highlighter, the trick is to appear healthy and shiny, not oily! You're going for a natural looking glow so make sure your foundation has a radiant finish and that you highlight the high points of your face and that your lips look soft and kissable, but not overly shiny.
Pretty in pink
Pink is this years in colour on everything from eyelids to lips and cheeks. Whether its bright pink or soft pastel, it's the colour you need to embrace and it can take you from day to night if you go from light to dark.
Tightlining
A real Hollywood inspired trend, tightlining is when you line your upper eye waterline to make your lashes look thicker. It may take some practice, but it looks great. Just remember to ensure your eyeliner pencil has a sharp yet soft point, or it can hurt!
Fresh face
The no make up make up look has gone through many evolution, but this year we are all going for a fresh faced look with a bit of colour. Whether it's just wearing mascara on our upper lids to emphasise our eyes or splashing on a light lippy and eye shadow, subtle is in. The just woke up fresh face is what we are after, even if we add a pop of colour to show off our best points.
Pastel hair
We've lived through the bright hair and grey hair trends, this year we are all about pastel hair. Whether its a full head of light, dust pink or purple, or ombre or highlights, the lighter shades are finally getting a look in.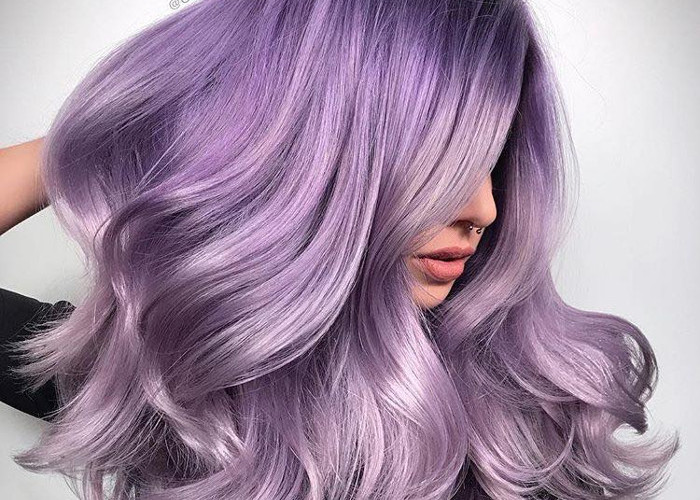 Blurred red lips
We've lived through Kylie Jenners matte lip trend, now we are embracing the more natural stained colour look. Think the look you get after sucking on a strawberry Popsicle! You'll need two lipsticks to create this look and will use the darker one in the middle, fading out to the lighter one on the edge. Just be sure that you blend well or it will look messy!